FULL COLOUR, HIGH QUALITY AND CHEAP LEAFLET PRINTING IN INVERNESS
Looking for leaflet printing in Inverness? Look no further, we are based in Inverness and service the Highlands – inverness-printing.com provide a full range of design and print services including brochure printing, full-colour leaflet printing, business cards and flyers… plus much more.
Our Inverness-based design and print team will help you with the right solution to market your product or service.
High quality printed and well-designed leaflets will grab a reader's attention and can direct any potential customers to your website – increasing leads and sales.
Whether you'd like to spread the word about your new business venture or promote a current offer as part of a well-established brand, leaflets, flyers and sales brochures are a fantastic and cost-effective way to deliver your message.
HERE'S WHY LEAFLETS ARE THE RIGHT CHOICE FOR YOUR MARKETING MIX.
What are leaflets?
Leaflets and flyers are one of the simplest forms of printed advertising – yet remain effective enough to survive in the digital era. They can be used for any type of business and are capable of delivering simple messages as well as information-rich content, such as:
Advertising for an event
Health and safety information
Restaurant menus
Medical advice
Special offers
And much more
Find below
 

5 top reasons

 

why leaflets are a great form of marketing:
Cost-effective
Can include a lot of information
Visually pleasing and promotes your brand
Engaging and easy to read
Target specific demographics
See below some examples of leaflets we have printed and designed: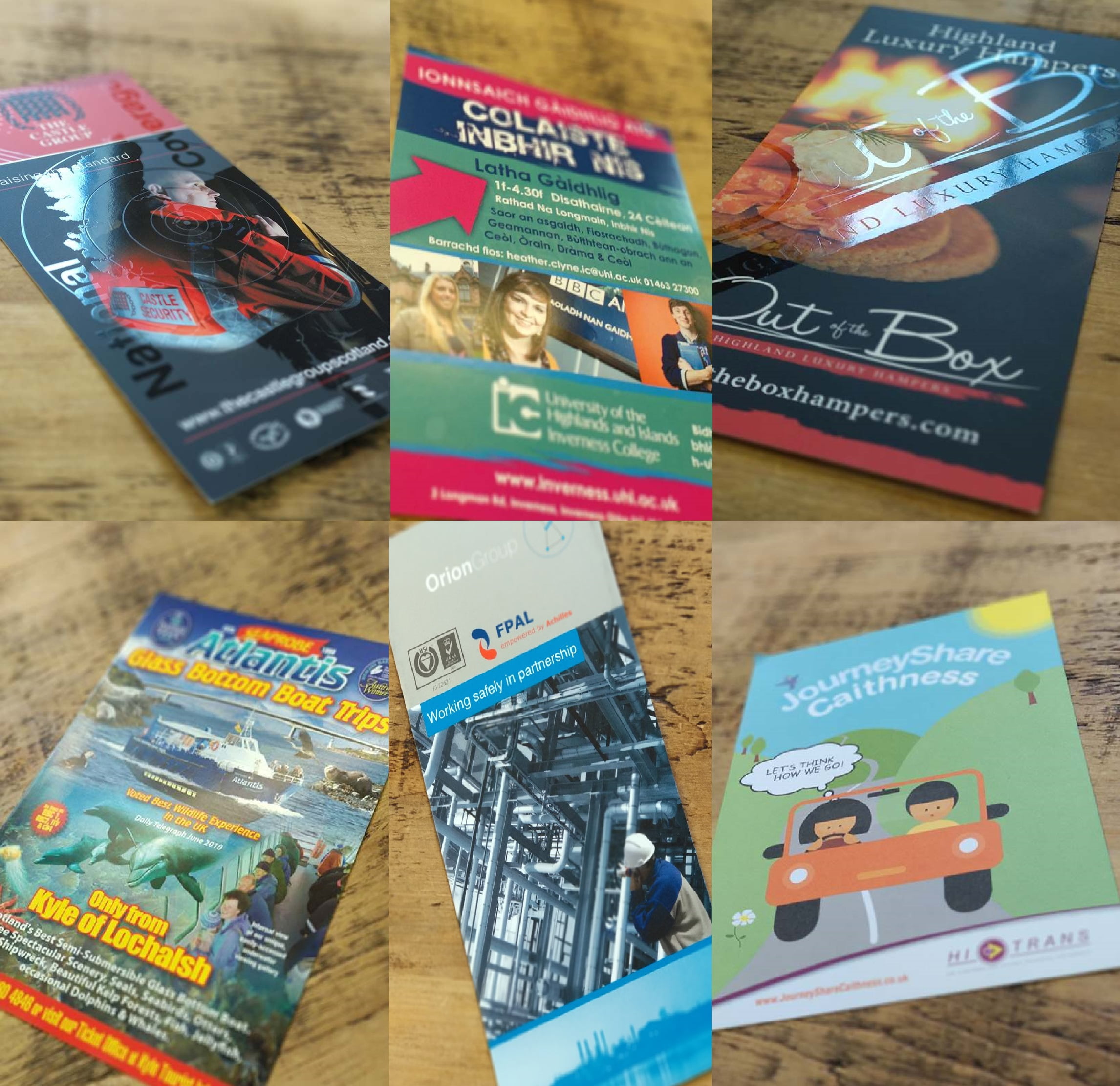 HOW TO GET CHEAP, HIGH-QUALITY LEAFLETS?
Simply call Inverness-printing.com on  01463 861467 to get a quick quote. We are happy to answer any questions you may have about how to get the most out of our design and printing process.
Some knowledge of your business and your requirements will mean we'll be able to give you the best possible advice and outcome.
Below you may find some useful information to help you understand how the process and the product may look like.
Do you have a print-ready design for your leaflet?
Do you have a design, but aren't sure whether it is print-ready? No problem, we will file check your design document for you and let you know of any issues before moving ahead with printing.
We can advise where any improvements can be made to help maximise the return on your investment.
We can also offer a full design service for your leaflets, brochures and flyers. Our studio team will work with you to ensure the design will market your business to full effect.
We also offer branding and can ensure your brand is delivered consistently across all of your print and digital requirements including vehicle livery, signage and websites, photography, 360 photography and HD Video – plus large display/exhibitions.
What a good leaflet must have?
Your logo and brand colours
Be different and eye-catchy
Full of details but not bloated
Target specific audience
Deliver clear message
Nice images related to the content
Must include 'call to action'
Speaking of 'call to action' – phone us now on  01463 861467 and start promoting your business.
Wow, a lot to think about… maybe it's not just as simple as buying 'cheap leaflets'?
Our marketing experts can help guide you through all of the options and printing finishes to make sure you get the best value and maximum return! With many years of experience, create a perfect design for your business.
What are the most common leaflet sizes?
Find below a list of the most used international standard (ISO 216) sizes and measurements in millimetres for A format:
A6:105 x 148 mm (A6 is half of A5)
A5:148 x 210mm (A5 is half of A4)
A4: 210 x 297mm
A3: 297 x 420 mm (A3 is 2xA4)
For more creative prints we print sizes like:A6 Long: 74 x 210 mm
A5 Long: 297 x 105 mm
square print: 105 x 105 mm, 148 x 148 mm or 210 x 210 mm
1/3rd A4: 99 x 210 mm
2/3rd A4: 198 x 210 mm
3-panel portrait A6: 148 x x315 mm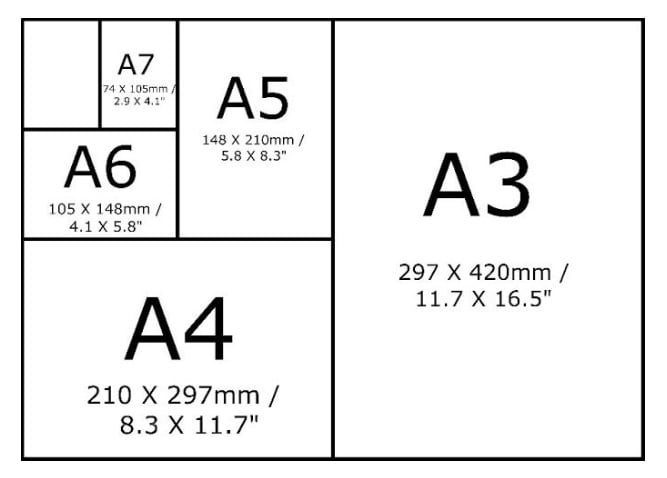 Folded or non-folded, perforated, creased – special print finishes and range of papers? What about the environment?
All of the paper we use is a combination of FSC certified (hyperlink) or ECF recycled… the inks we use are soluble and our printing processes conform to the highest ISO certification standards – ISO 140001.
Our laminated print products all use our innovative non-plastic 'Bio-Lam' – doing or bit to help save the planet, without costing the earth!
What is the perfect size for a leaflet?
Well, it depends on how much information you'd like to convey and it's a purpose – is it for a one-off, time-specific event or offer or something you'd like to have the recipient keep hold of and refer back to.
Perhaps the most popular is an A5 leaflet size because it's small and can be folded in the customers pocket easily. A4 folded to DL is particularly useful Tourist Information centres and fit well in leaflet dispensers. A6 postcards are a great alternative too. If you'd like to put more content but keep the size small, we offer folded leaflet printing.
Perfect size for you may also be dependent on factors like:
Type of design,
Number of images uses
Amount of content
Your budget
Size
Single or double-sided
Paper Weight
Finishing & Laminations
Single-sided or double-sided print?
Double-sided printing is almost the same price as single-sided. A single-sided leaflet can provide you with a clear and concise design and message for your business – short, snappy and no clutter. A Double-sided leaflet can provide you with more space to put across your business message, special offer etc…
What are leaflet printing prices?
Customers usually ask questions like: "how much does 1000 leaflets cost" or "what is the cost of printing 100 leaflets".
The simple answer is more means cheaper. That is the reason we advise customers to get a professional design – to be sure it works best for you – and do a one time print of a bigger number of leaflets.
WE HAVE PRINTED YOUR LEAFLETS, WHAT YOU CAN DO NEXT?
What are the best ways to distribute leaflets?
It depends on your budget and needs. If you invested in good design and have thousands of leaflets you may want to use a Post Office Door-to-Door service or a company specialising in leaflet delivery. Other ways to distribute leaflets may be:
Leave a stack of leaflets in a high-traffic area.
Asking businesses to put your leaflets in their waiting areas.
Placing leaflets in public or community areas.
Handing leaflets to people directly.
Looking for more than Leaflet printing?
Check our offer for: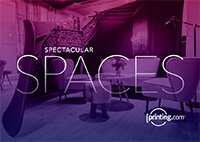 NEW EXHIBIT GUIDE - OUT NOW
Sometimes it's not just what you say, it's how you look when you're saying it. Download today!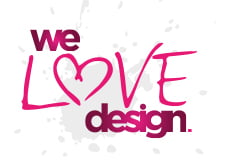 FANTASTIC SERVICE & FANTASTIC TEAM
Very friendly team, don't try and push you into anything give you plenty of help and advice. Excellent quality of designs and loads to choose from, not too pricey but still look's GREAT very fast and speedy delivery and we will definitely use the team in the future!